Esco VacciXcell looks back for the successful ISCT event held in Montreal, Canada last May 2-5, 2018. The response to this year's event offered exciting possibilities for the evolution of cell therapy and how it seems to be pervasively expanding. From the promise of CAR-T therapies to Stem Cell Regenerative Medicine, there is a huge presence of how bioprocessing technologies become more accessible.
Comprised of over 1,500 cell therapy experts from over 50 countries, members of this society took a lot of interest by the product line shown by Esco VacciXcell. The single-use benchtop CelCradle™ bioreactor system and gentle giant TideCell® system addressed most of the bioprocessing need for culturing stem cells for cell therapy applications. These bioreactors utilize the Tide Motion principle which is the gentle upward and downward motion of culture medium in the reactor vessel. This principle assures zero shear stress and no oxygen limitation. BioNOC™ II carriers were also showcased to support 3D culture of stem cells. These carriers offer a larger surface area for culturing cells, especially mesenchymal stem cells as it mimics the in vivo conditions of the cell, as well as proposing better cell to cell communication for better cell growth and proliferation.
For others who were keen on doing suspension cells, the VXL™ Hybrid Bioreactor is a versatile system that can do four types of culture: adherent culture using BioNOC II, adherent culture using microcarriers, suspension, and fermentation. Typical stirred principle is used for culturing suspension cells.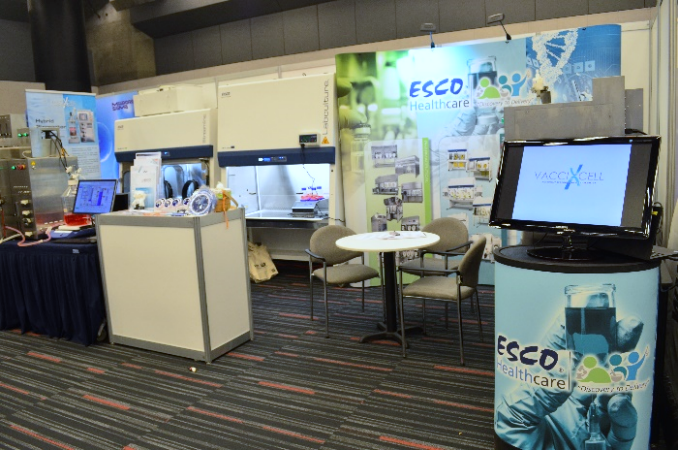 Figure 1. Esco VacciXcell booth at ISCT Montreal, Canada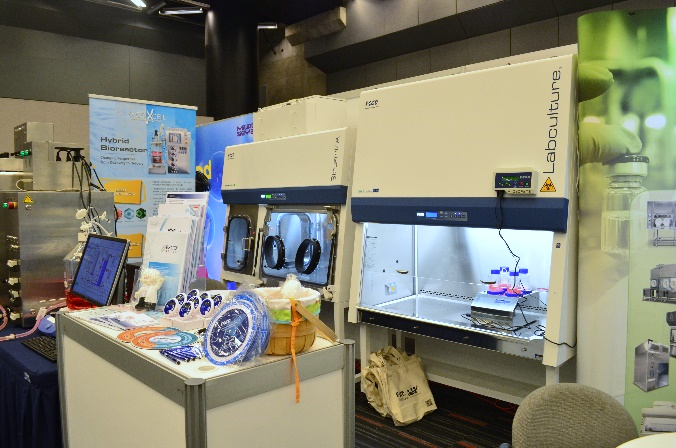 Figure 2. Model SCI-2G9-NSL-20 Isolator and LA2-4A2-E biological safety cabinet were exhibited for containment applications in cell therapy
Containment solutions were also exhibited during the show. Esco Pharma and Tapestle Rx Streamline® Compounding Aseptic Isolator provides a sterile environment for aseptic applications such as those done in stem cell therapy. It complies to USP <797> / <800> with an ISO Class 5 work zone and provides superior operator protection.
You may view more of other isolator product line here:
Esco Pharma website: http://www.escopharma.com/products.php
Esco TaPestle website: http://tapestlerx.com/products
Esco Biological Safety Cabinet is a laboratory equipment that support cutting edge research enabling bioprocessing steps to be done aseptically. From seeding cells in a typical 2D system or bioreactor matrix vessels to harvesting these cells, the LA2-4A2-E is an ergonomic model that has ten (10) times filtration efficiency and creates an ISO Class 3 work zone. Esco cabinets use ULPA filters or H14 filters depending on the standards required by the user.
Dedicated to provide to the world's needs, Esco VacciXcell provides continuing breakthrough bioprocessing technologies and information to improve the healthcare industry. As it looks back to a rather successful ISCT event, Esco VacciXcell is moving forward for the upcoming ACHEMA 2018 at Munich Germany. Bis bald!