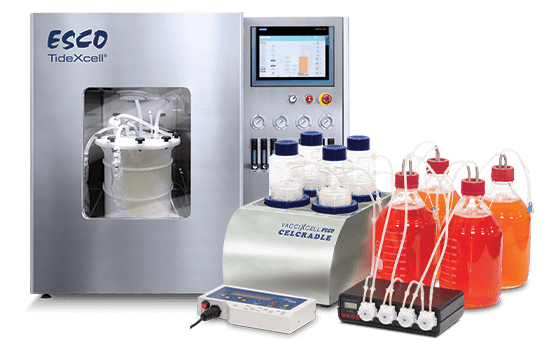 Cellular Therapy (CT) is the transplantation of human cells to regenerate, replace and repair damaged cells and tissues. With new state-of-the-art technologies, innovative products, and limitless discoveries, diverse number of cells may be used as a treatment for wide variety of diseases and medical conditions- infectious, degenerative, autoimmune, cancer, and many more.
While the research industry is evolving fast, various cell types will be developed into treatments as novel cell therapeutics and studied for future applications. Human mesenchymal stem cell is widely used because of its interesting and promising results. These MSCs are multi-potent cells that are capable of self-renewal and differentiation which can be isolated from bone marrow, umbilical cord, adipose tissues and others.
Esco VacciXcell offers its Tide Motion platform that is ideal in cultivating billions of anchorage dependent cells like hMSCs.