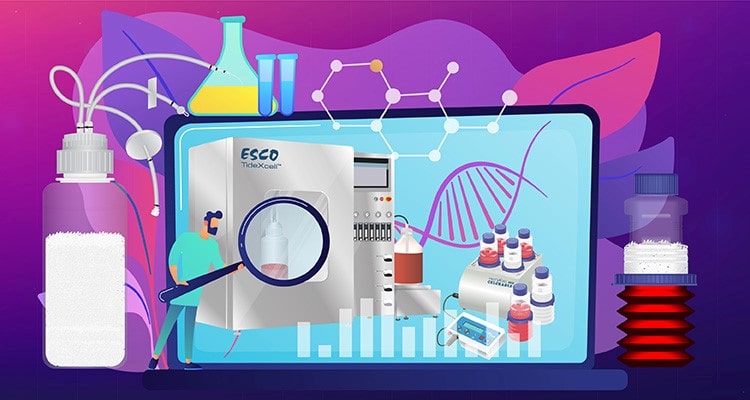 The single-use bioreactor (SUB) global market, especially in Asia Pacific, is very driven that it is expected to grow in demand in the coming years. It is with adoption of SUBs during research scale that enables biopharmaceutical organizations to have shorter development timelines, high production efficiency, and low cost of goods.
A bioreactor is a key component in bioprocessing workflow with options to have either multiple-use or single-use technologies are available. Among the available bioreactors,it is important to carefully choose which is reproducible, reliable, robust, and flexible.
Single-use bioreactors are systems that have disposable components and provide an optimum culture environment for the growth of cells. Compared to multiple-use vessel systems that use stainless steel, SUBs are equipped with a disposable bag/vessel. The types of SUBs vary from one platform technology to the other. Some available platform technologies currently used are stirred, rock, wave, and tide.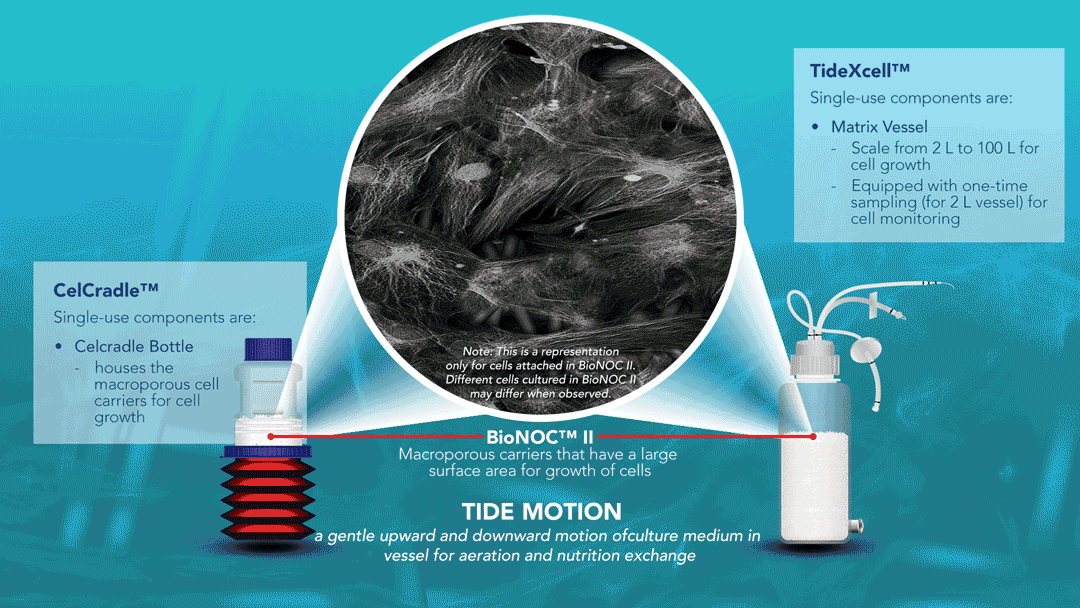 Less is More
Multiple-use systems involve complex steps such as cleaning, sterilizing, and maintaining steel-based components. With SUBs, these steps are eliminated as they come pre-packed, pre-sterilized, and ready-to-use. This means that energy demand and water use are greatly reduced; thus, less steps entails less cost.
SUBs have more productivity as a result of less labor and material cost. The process is automated, and ever since the adoption of SUBs, improvements in the cell culture process have led to more product yield (cell density or titer).
The Bigger, the Better
One of the most prime features of SUBs is its flexibility. SUBs are much simpler, they are safer and pre-validated, and they have better contamination control through the advanced technology they utilize.
As seen as an obstacle, the scale-up of a single-use bioreactor will depend on many factors. The ability of a single-use bioreactor to precisely translate the same conditions from research to pilot scale is dependent on its parameters. Different SUBs have different core technology to run its parameters. Some proven technologies are not only fully scalable for high throughput R&D to commercial production but also offer high oxygen transfer coefficients (kLa).
Since single-use bioreactors are mainly used for mammalian culture, packed-bed, microcarriers, or macroporous carriers are used for cell adherence. These materials have a larger surface area for cell growth that encompasses traditional multiple-use stirred tank bioreactor systems.
A robust SUB is necessary for bioprocessing either R&D or commercial manufacturing. Manufacturers are continuously innovating and adapting the fast-paced market to address its changing needs.
Reference:
Esco VacciXcell
21 Changi South Street 1
Singapore 486777
Telephone: +65 6542 0833
Email: [email protected]
About Tide Motion Bioreactors
Tide Motion pertains to the gentle oscillation of culture medium into and out of the matrix vessel that intermittently exposes the cells to aeration and nutrition. The upward oscillation exposes the cells to nutrition, while the downward oscillation exposes the cells to aeration. At the same time, this process washes away products and wastes. This oscillation produces no air bubbles and low shear stress. View a range of products at http://www.vaccixcell.com/tide-technology/
About Esco VacciXcell
Esco VacciXcell is the bioprocessing division of Esco Group of Companies that specializes in the marketing and manufacturing of bioprocessing equipment for cell culture.
Esco VacciXcell provides turnkey manufacturing solutions using its proprietary Tide Motion™ technology to help developing nations to be self-sufficient in the manufacturing, storing, distribution, and administration of vaccines and other biologics, thus providing a complete solution from Discovery to Delivery. For more information on VacciXcell, please visit www.vaccixcell.com