Throughout 2018, Esco Aster and Esco VacciXcell have been very determined in providing solutions through the use of proprietary technologies, to make human lives healthier and safer.
With its core technology, the Tide Motion system ensures low-cost production of biologics to suit the needs of the experts in healthcare industry.
Generally, Tide Motion bioreactors proved its capability in the production of different biologics especially in the cultivation of adherent cells from seed preparation to production scale.
CelCradle™, as the benchtop Tide Motion bioreactor, which has been utilized for the culture of different types of adherent cells, is applicable for vaccine production, cell therapy, gene therapy, and recombinant protein production, among others.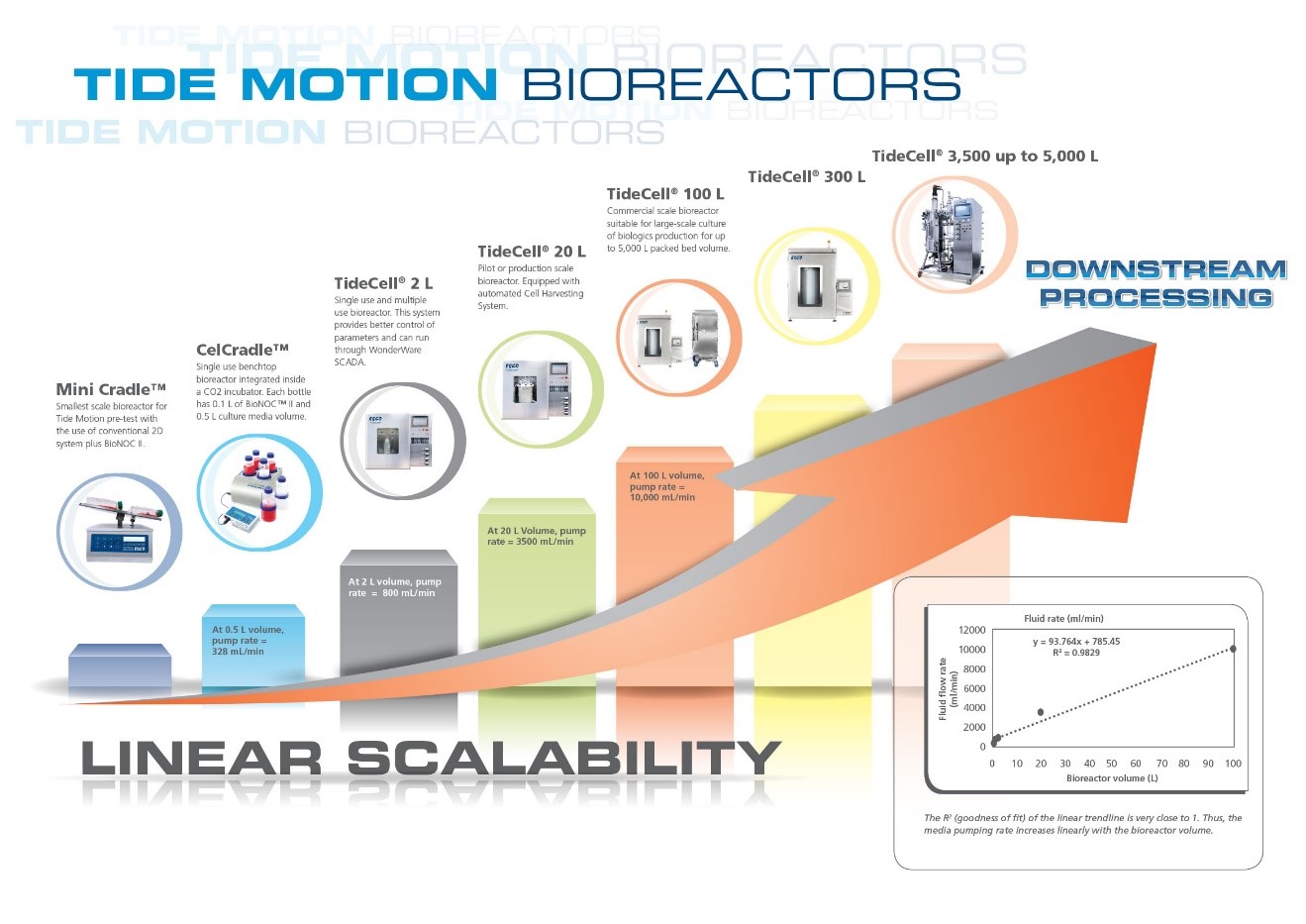 Esco Aster transform adherence challenges into opportunities
Throughout Nanyang University of Singapore (NUS) collaboration, Esco Aster, will continuously use single-use Tide Motion bioreactor for the production of mesenchymal stem cells (MSCs) for bone regeneration.
Moreover, the company is also looking forward to another research collaboration with the department of Biomedical Engineering, NUS for the development of a miniaturized 3D organoid. The gentle Tide Motion system is perfect for cultivating shear sensitive stem cells which allows the study of cell behaviour, tissue repair, and neurodegeneration disorders.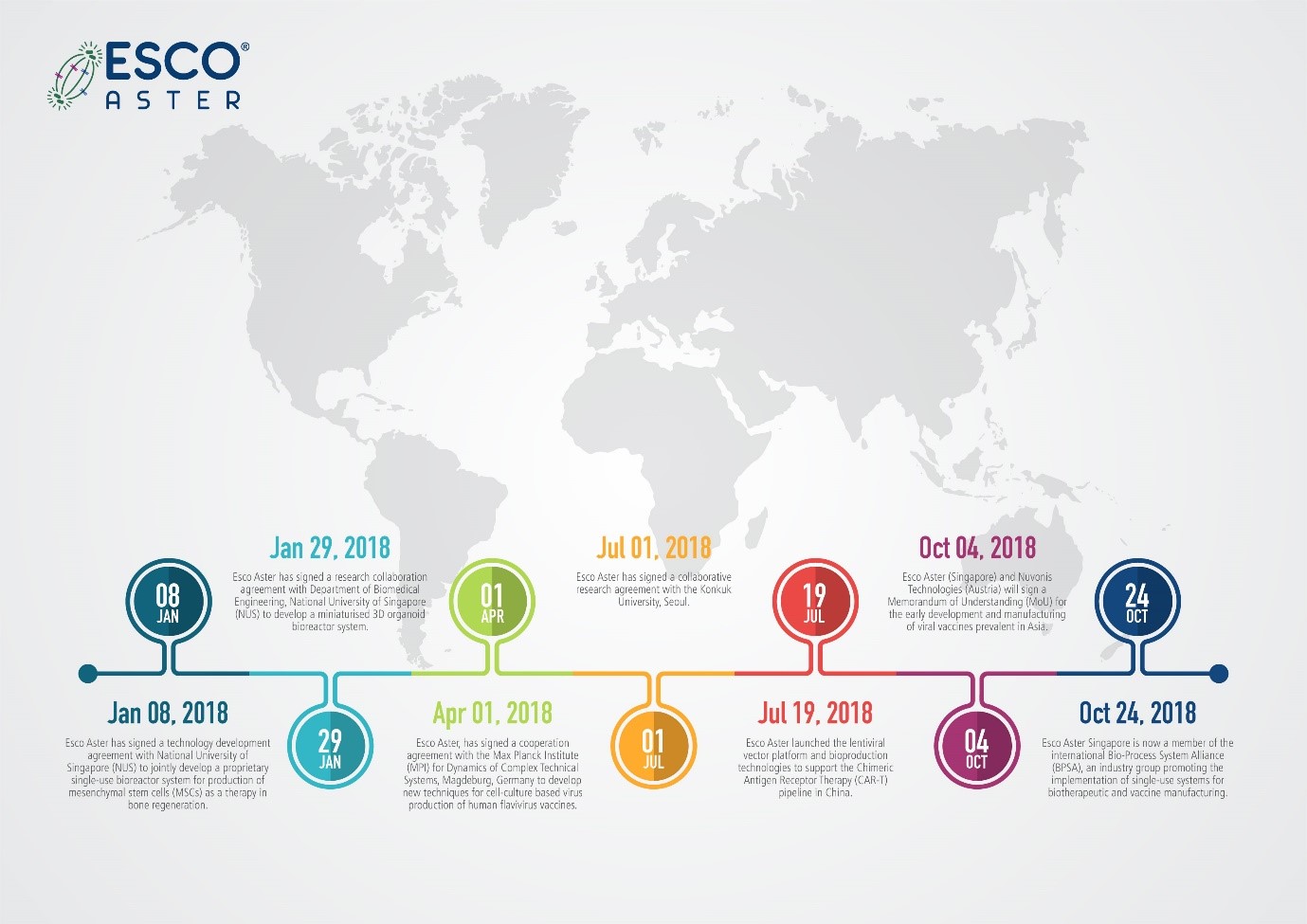 Tide Motion technology became relevant for the early development and manufacturing of viral vaccines in Asia. Esco Aster partnered with Nuvonis's advanced Vero cell lines and animal component-free cell culture media to develop high cell yield in manufacturing processes. This endeavour aims to deliver domestic vaccine production to support pandemic preparedness and emergency responsiveness.
Esco Aster and Esco VacciXcell will continue its mission in catering world-class products that provide solutions and ensures safety among healthcare industries, from Discovery to Delivery.
EscoVacciXcell
21 Changi South Street 1
Singapore 486777
T: +65 6542 0833
E: [email protected]
About Tide Motion Bioreactors
Tide Motion pertains to the gentle oscillation of culture medium into and out of the matrix vessel that intermittently exposes the cells to aeration and nutrition. The upward oscillation exposes the cells to nutrition, while the downward oscillation exposes the cells to aeration. At the same time, this process washes away products and wastes. This oscillation produces no air bubbles and low shear stress. View a range of products at www.vaccixcell.com/tide-technology
About Esco Aster and Esco VacciXcell
Esco VacciXcell is the bioprocessing division of Esco Group of Companies that specializes in the marketing and manufacturing of bioprocessing equipment for cell culture.
Esco VacciXcell provides turnkey manufacturing solutions using its proprietary Tide Motion™ Technology to help developing nations to be self-sufficient in the manufacturing, storing, distribution, and administration of vaccines and other biologics, thus providing a complete solution from Discovery to Delivery. For more information on VacciXcell, please visit www.vaccixcell.com.
Esco Aster is a contract development and manufacturing organisation (CDMO) focusing on offering vaccine-, cell- and gene-therapy development and biomanufacturing services using its proprietary Tide Motion technology, bioprocessing and bioengineering equipment. For more information, visit www.escoaster.com.