World Vaccine Congress USA successfully concluded another series last April 10-12, 2017 held at Grand Hyatt Washington DC. This year, the Congress brought together over 700 senior vaccine executives for debates and discussions exploring new vaccine technologies.
VacciXcell showcased the single-use high-density bioreactors, CelCradle™ and TideCell®, which uses proprietary tide motion principle for adherent cell culture.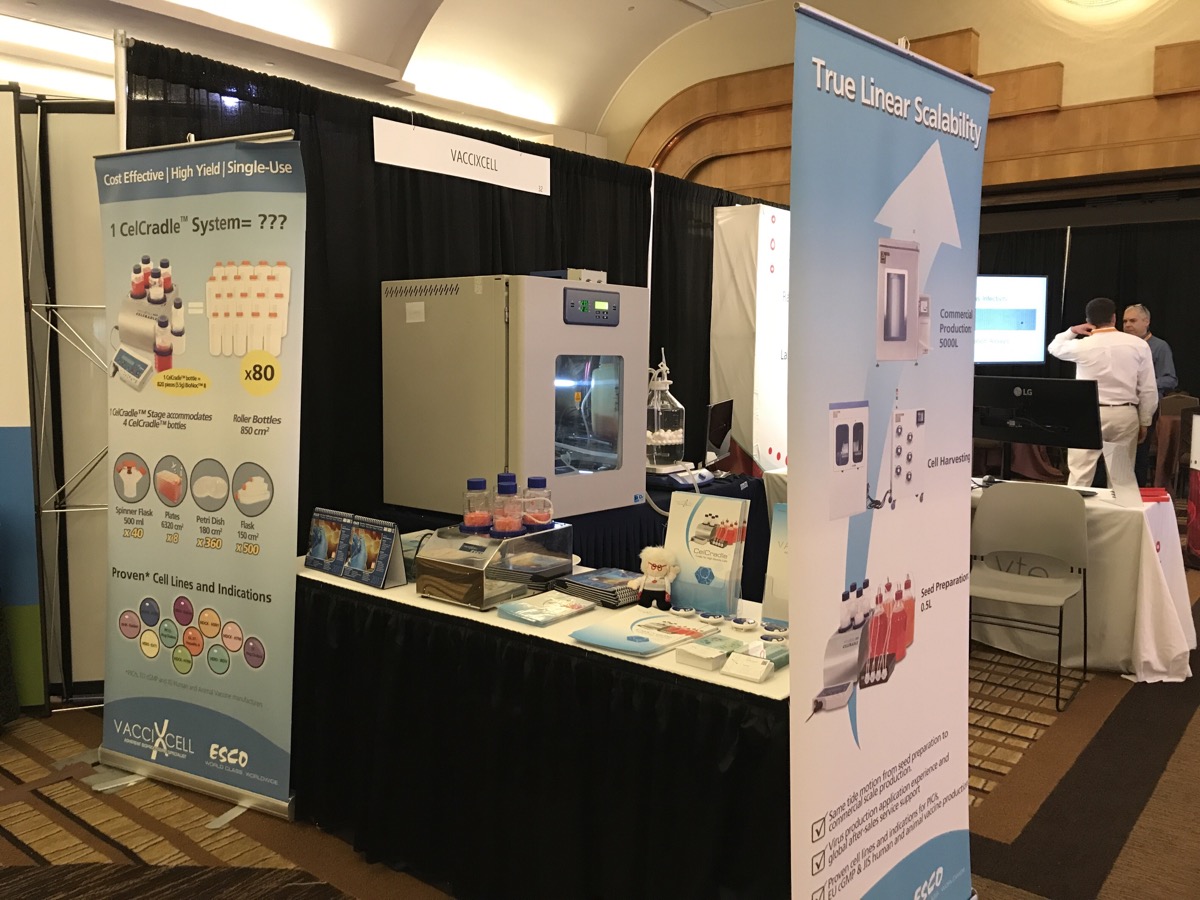 The event also featured the Bioprocessing & Manufacturing conference wherein one of the topics discussed by one of the speakers is how effective and efficient it is to scale up in a tide motion bioreactor as compared to the traditional method of cell culture in vaccine production. This drew keen interest for TideCell® from delegates, exhibitors, and other speakers.
Tide motion bioreactors are the only truly linearly scalable bioreactors allowing industries to save time, operational cost, R&D cost, and even human resources cost. As a truly linearly scalable system, same parameters are used from 0.1L lab scale to the 5,000L production scale, removing lengthy developmental and optimization processes usually attributed to scaling up. Tide motion bioreactors are also automated, eliminating the need for constant monitoring during the culture process.

Tide Motion System Seed Train
What's next? Join VacciXcell as they say hello to sunny California for the World Vaccine & Immunotherapy on November 30 to December 1, 2017. See you there!