CPhI China brings together domestic and international pharmaceutical  companies every year to share ideas and innovations in China. LABWorld China 2017, in partnership with CPhI, is a grand exhibition held at the New International Expo Center, N1, Shanghai, China.
Esco VacciXcell participated in the event to provide a comprehensive display of cutting-edge technology.
Esco VacciXcell Booth
Esco VacciXcell showcased the CelCradleTM together with TideCell® bioreactor. The bioreactors have attracted the attention of many enthusiastic visitors and exhibitors alike.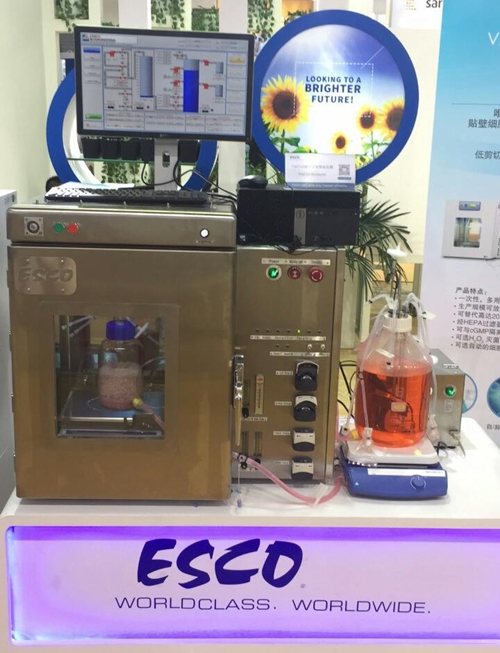 TideCell® Bioreactor
Both CelCradleTM and TideCell® use a innovative culture method called the tide motion technology.  CelCradleTM and TideCell® are the world's first fully single-use bioprocessing method and is linearly scalable.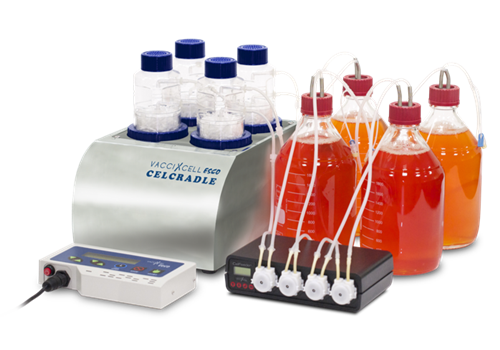 CelCradle™
CelCradle™ is an easy-to-use economical bench-top bioreactor for high-density adherent cell culture. It is designed according to the tide-motion principle, in which the compression and decompression of the bellows allows the cells to keep in touch with the cultured nutrients and air. This provides a cell culture environment with low cell shear, no foaming and bubbling, and aeration nutrition requirement.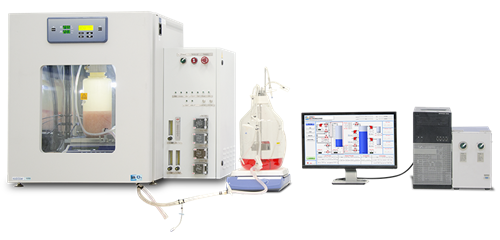 TideCell® 2L Pilot Scale Bioreactor
The TideCell™  bioreactor system is the world's largest linearly scalable packed bed bioreactor. The system can be scaled from a small scale of 500 ml to a 5000 L scale of production and can be harvested for seed amplification by using a closed automated cell harvesting system. The TideCell bioreactor system is a complete platform that supports customers from laboratory research to production scale.
Esco VacciXcell is honored and thankful to be a part of such big event and will continue its promise to make human life healthier, cleaner and safer. Esco VacciXcell thanks all the organizers, visitors and co-exhibitors for making this event successful
To know more about upcoming Esco VacciXcell events Click Here