>
VacciXcell was present at the recently concluded World Vaccine Congress USA 2016 held at the Grand Hyatt Washington DC. The Congress, which ran for 3 days, consisted of 7 conferences namely World Vaccine Cancer & Immunotherapy, World Vaccine Influenza & Respiratory, World Vaccine Emerging & Re-Imerging, World Vaccine Clinical Trials, World Vaccine Bioprocessing & Manufacturing, World Vaccine Veterinary, and World Vaccine Partnerships. It was attended by about 500 specialists from across the globe, who discussed and exchanged innovative ideas about the different sectors of the vaccine industry in the hopes of improving immunization worldwide.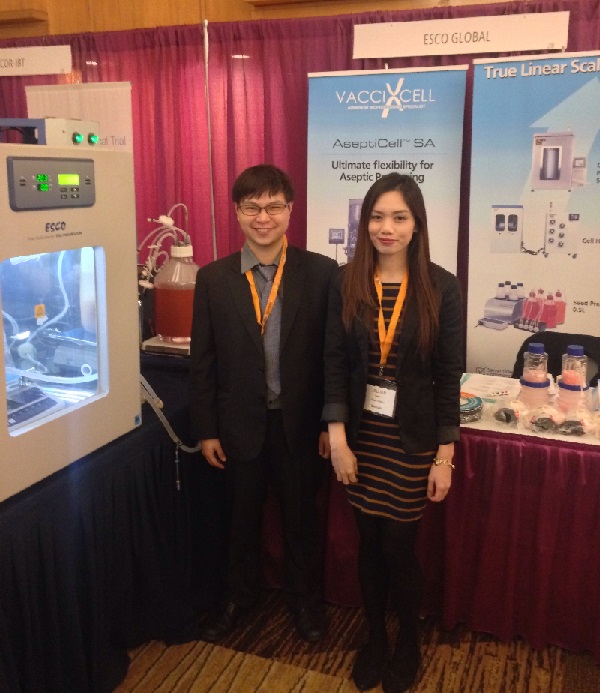 It was VacciXcell's first time to attend the Congress and coincidentally, the TideCell® System's first time in the US. The TideCell® drew great interest from speakers, delegates, and other exhibitors alike. Interest in the TideCell® stemmed out of its capacity for high cell density and high virus titer in a compact system and its true linear scalability, as compared to other vaccine manufacturing technologies such as the roller bottle and microcarrier technologies.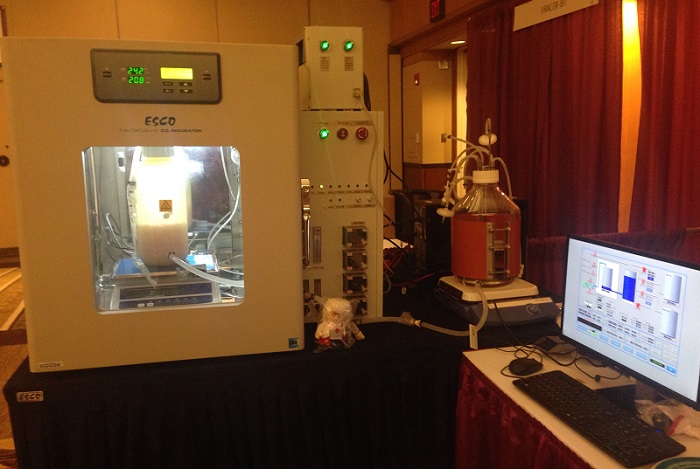 On the second day of the event, VacciXcell's founder, President, and CEO, XL Lin, gave a session entitled "Bioreactor needs for the developing world: Zika Virus and Pandemic Outbreaks", where he introduced VacciXcell's tide motion bioreactor system and its entire portfolio and discussed how the core technology can help in the vaccine research and development of diseases such as Zika Virus. In case you missed the session or was not able to attend the Congress, you can relive the session by downloading the session presentation here.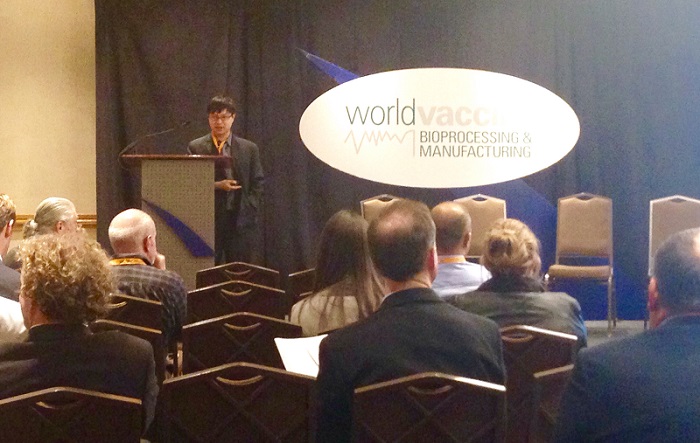 The World Vaccine Congress USA 2016 was indeed a success and VacciXcell looks forward to the upcoming events: Interphex on 26-28 April 2016 in New York, Elsevier Vaccine Congress on 4-7 September 2016 in Amsterdam, Netherlands, World Vaccine Congress Europe 2016 on 10-12 October 2016 in Barcelona, Spain, and World Vaccine Congress USA 2017. See the rest of VacciXcell's upcoming events here.