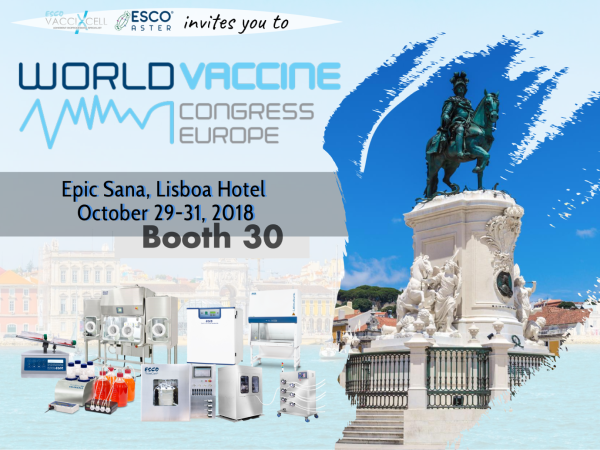 Ola! Esco VacciXcell and Esco Aster will be exhibiting again for the upcoming World Vaccine Congress (WVC) at EPIC SANA Lisboa Hotel Lisbon, Portugal from Oct. 29 – 31.
WVC aims to bring together the leading experts in vaccine and immune-oncology profiling technology.
This year, the event is expecting over 500 delegates all over the world. This shows that WVC is indeed a great platform to create tight links with the leading experts in the vaccine industry.
Esco VacciXcell and Esco Aster will be displaying their newly upgraded TideCell™ bioreactor, incubators and isolators. The company shall continue its mission in catering world-class products that provide solutions and ensures safety among healthcare industries, from Discovery to Delivery.
It will surely be a ground for the empowerment of clinicians, researchers, regulators, technologists, and industry partners to improve the health of thousands of people living with a disease.
We hope to see you there as the Tide rolls to Europe!
Haven't booked a meeting yet? E-mail us at [email protected] for further inquiries.
Event Details:
World Vaccine Congress 2018
Date: October 29–31
Location: Epic Sana Lisboa Hotel, Portugal