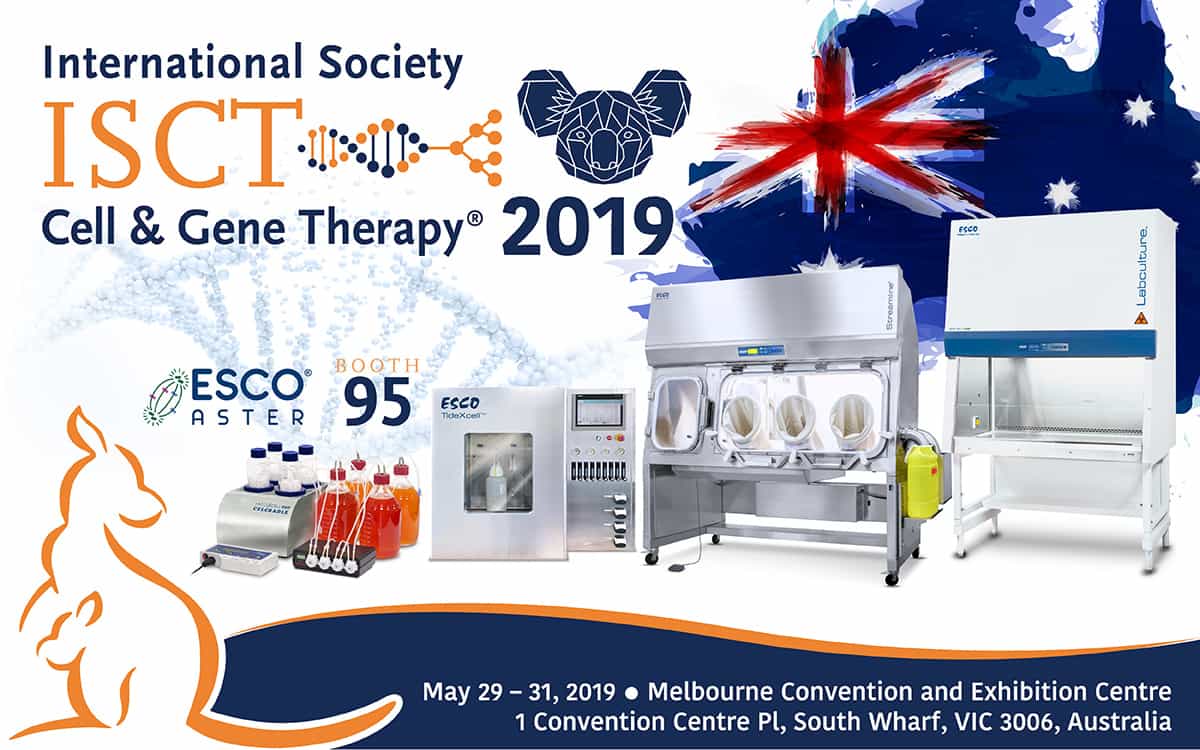 Esco Aster will be exhibiting once again at International Society for Cell and Gene Therapy (ISCT) 2019 at Melbourne Convention and Exhibition Centre, Australia from May 29 to 31.
ISCT is a growing global society that offers a unique collaborative environment to address the three key areas of translation: academic, regulatory, and commercialization.
This year, the event is expecting over 500 delegates from all over the world. This will serve as a great opportunity for everyone to create tight connections with the leading experts in cell and gene therapy.
Esco Aster, an independent contract development, and manufacturing organization (CDMO) will be displaying biological safety cabinet, isolator and Tide Motion Bioreactors: CelCradle™ and TideXcell™ which are capable of producing high-density of stem cells for cell and gene therapy, among others.
It will surely be a ground for the empowerment of clinicians, researchers, regulators, technologists, and industry partners in improving patient's lives through safe and effective cellular therapies.
Click here to register at ISCT 20109