Esco Healthcare, a member of the Esco Group of companies, is comprised of 3 divisions namely, Esco Pharma, TaPestle Rx, and Esco VacciXcell. Altogether, these 3 divisions aim to make your 2018 a year of continuous learning for unsurmountable growth and development.

Biopharmaceutical companies will be changing in the coming years and this change will come rather rapidly. Esco Vaccixcell will continue to develop, adopt, and adapt to these coming trends to make bioprocessing cost-effective, faster, and simpler. The promise of next generation therapies, in spite the encountered challenges, have made Esco Vaccixcell to reemerge as a division capable of producing successful biologics at a low cost. Its platform to provide the complete solution for bioprocessing needs paves a future to meet expectations for clinical success.

The rise of a stricter regulatory requirements for healthcare facilities and laboratories would increase the demand for experts and specialists in this field. TaPestle Rx, the pioneer in automation-centered architecture, promises to continue its expertise in delivering state-of-the-art facilities. TaPestle Rx also envisions a world where pharmacy processes, such as compounding, dispensing, and drug administration, are done safely and consistently by providing various solutions to every pharmacy compounding need. In the coming year, TaPestle Rx's pursuit for excellence will continue. This 2018, expect continuous development in our diverse isolator line and our strengthened dedication in research and development.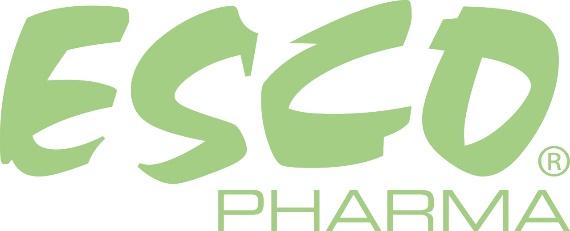 With the evolving markets and more stringent regulatory requirements, the demand for flexible containment solutions increases. Esco Pharma continues to innovate, design and revolutionize equipment such as, but not limited to, isolators, downflow booths, pass boxes, and ventilated balance enclosures for every manufacturing processes. Since most clients need a smaller footprint because of space constraints, Esco Pharma also provides custom products that can be configured based on the clients' needs and requirements. The core technologies from isolation through ventilation containment are the company's platform to improve operator protection and reduce cross-contamination while maintaining efficient processing in the pharmaceutical and biopharmaceutical industries. Through the use of isolators, grade A large cleanroom ballparks, full-suits Personnel Protective Equipment (PPE), and the use of additional cleanroom garments are eliminated, emphasizing the SAFETY DOESN'T HAVE TO WORN!