In 2009, the H1N1 pandemic was bringing panic to the whole world due to its infection rate and lethality. In response to this threat, Medigen Biotechnology Corporation (MBC) decided to create a vaccine division which would integrate innovative technology that would be able to produce necessary vaccines in large volumes within a short period of time. By 2012, the vaccine division was spun off to become Medigen Vaccinology Corp (MVC), a subsidiary of MBC with a capital of NT 1.225Billion ( around 40Million USD).

Although MVC is located in Taiwan, it aspires to be a competitive player in the global biopharmaceutical industry. Currently MVC has three vaccine products, H5N1,H7N9 and EV71, which are in the clinical trial stages (EV71 in Phase 3). It is expected that MVC would be able to obtain the permits in the near future
MVC uses the most innovative technology in their vaccine production process, among which is the Esco Biosafety Cabinets and Tidemotion bioreactor, TideCell®.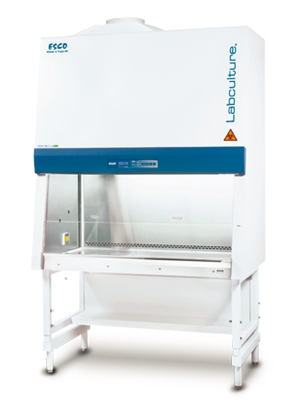 Esco Biosafety Cabinet
TideCell®
TideCell® was selected as the bioreactor of choice among so many present in the market due to its superior yield and zero shear stress culture environment resulting to one of the lowest downstream processing cost.
In addition, TideCell® is linearly scalable from 0.1L to 5,000L (equivalence of 50,000L suspension culture) which makes mass production easier and more cost effective.

To watch Medigen Vaccine's featured video click here.
To know more about Tidemotion Bioreactors click here.