Esco Aster, a leading independent contract development and manufacturing organization dedicated to the Singapore's R&D ecosystem, has signed a research collaboration agreement with A*STAR's Institute of Molecular Cell Biology (IMCB). The collaboration will facilitate the quick development and commercialisation of a multivalent vaccine targeting Hand Foot and Mouth Disease (HFMD).
Through this agreement, Esco Aster hopes to address the need for more affordable vaccines through improved biomanufacturing processes. The company decided to implement its Production Scale TideCell® Bioreactor to deliver robust and optimized conditions for HFMD virus-like-particles production, while providing highly consistent batch productions to IMCB.
"We needed to have a strong bioprocessing optimised protocols and advanced biomanufacturing continuous system, this is the backbone of our business. Our Tide Motion TideCell® Bioreactor helps us to implement a totally agile and scalable tool putting us again in a leading position in worldwide market to introduce and commercialise cost-effective vaccines as part of the national immunization programmes."
TideCell® Bioreactor was recently exhibited at World Vaccine & Immunotherapy Congress West Coast held in San Diego. A number of these biopharma companies signaled their intention to launch TideCell® Bioreactor, which has the potential to drive a revolution in infectious disease approaches from targets to optimising bioprocessing developments.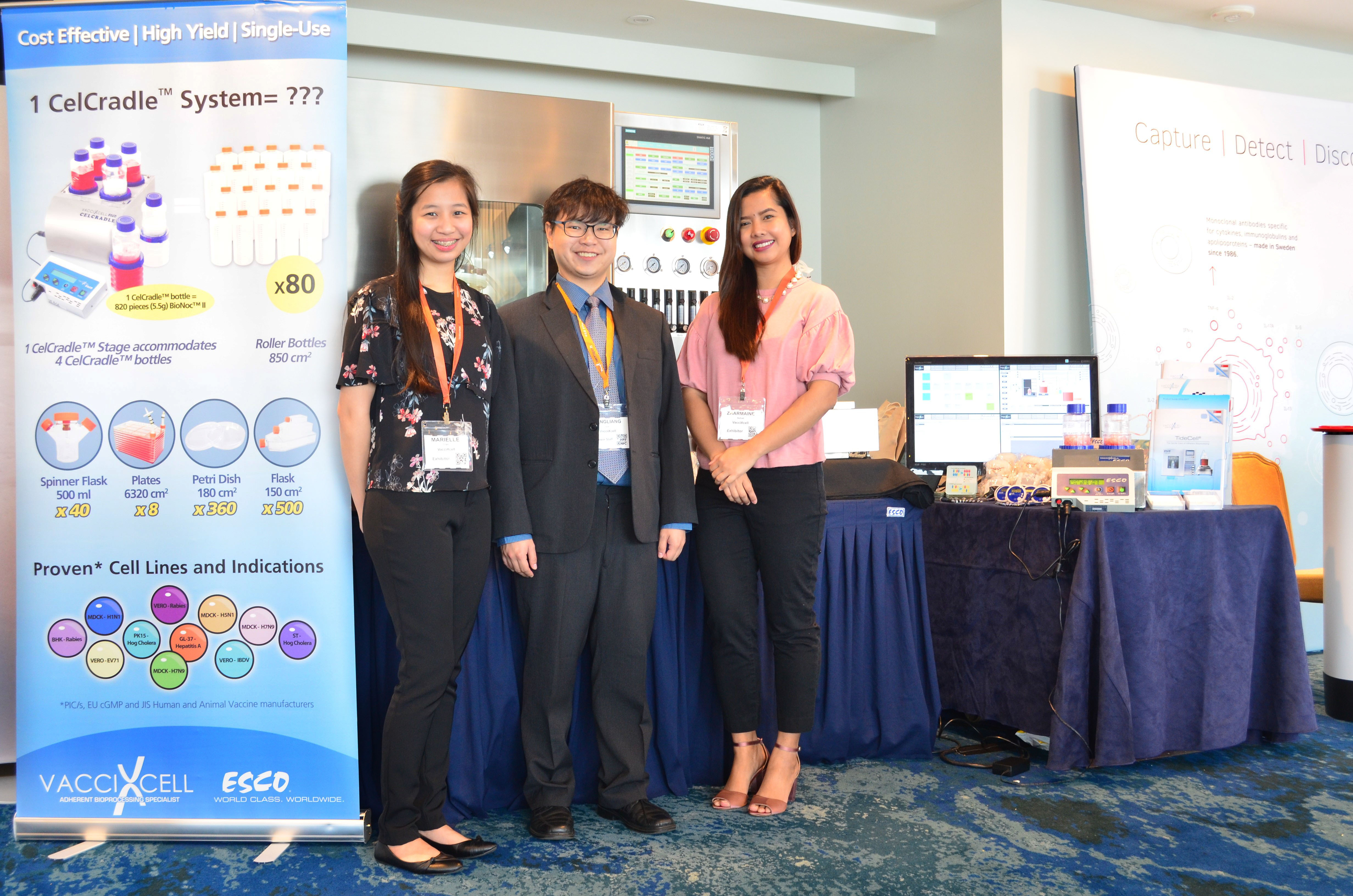 Esco Aster Pte Ltd
21 Changi South Street 1
Singapore 486777
T: +65 6542 0833
E: [email protected]

Esco Aster CDMO Laboratory
Blk 71 Ayer Rajah Crescent #07-26
Singapore 139951

About Hand, Foot and Mouth Disease (HFMD)
HFMD is a disease common in children throughout the world. However, the disease is endemic in the Asia Pacific where its incidence has been increasing steadily over the past two decades. Although the disease is typically of short duration, there has been an increase in severe HFMD cases, including central nervous system involvement, associated with EV71 and Cox A16. HFMD epidemics have been reported in most Asian countries, particularly Singapore, Taiwan, Malaysia, Vietnam, Korea, Hong Kong and China. In 2017 as of 18 November, 31,152 HFMD infections were reported in Singapore. Except for a China FDA-approved inactivated-EV71 vaccine, no other multivalent HFMD vaccine is currently available.
Source: Ministry of Health Singapore Statistics.


About Tide Motion Bioreactors
Tide motion pertains to the oscillation of culture medium into and out of the matrix vessel that intermittently exposes the cells to aeration and nutrition. The upward oscillation exposes the cells to nutrition, while the downward oscillation exposes the cells to aeration and at the same time washes away products and wastes. This gentle oscillation produces no air bubbles and causes very minimal shear stress, which are both detrimental to the cells. View a range of products at http://www.escoaster.com/tide-technology.
About Esco Aster
Esco Aster is a contract development and manufacturing organisation (CDMO) focusing on offering vaccine-, cell- and gene-therapy development and biomanufacturing services using its proprietary TideMotion™ technology, bioprocessing and bioengineering equipment.
Esco Aster aims to be a best-in-class cGMP CDMO, enabling the production of larger quantities of biologics materials needed for preclinical toxicology studies, clinical trials and eventual commercialisation, thus accelerating the transition of novel technologies from laboratory to patients in need. For more information on Esco Aster, please visit www.escoaster.com.