Esco VacciXcell attended the recently concluded human vaccine and veterinary industry summit held in Four Points Hotel, Qing Dao, West Coast China. The event lasted 2 days, starting from June 13 and ending on June 14, 2017. The event commemorated two both the 9th Human Vaccine Industry Summit and the 5th Veterinary Industry Summit.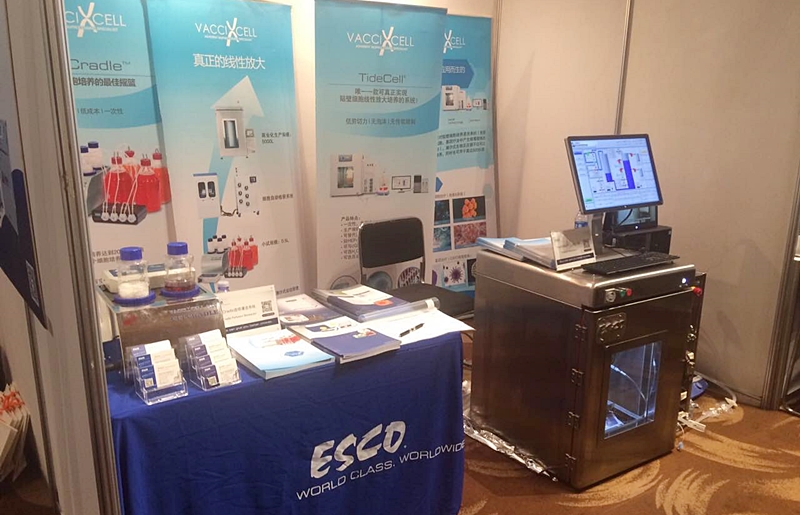 Esco VacciXcell Booth
Esco VacciXcell displayed the CelCradleTM lab scale tide motion bioreactor alongside the TideCell® pilot scale tide motion bioreactor. This is the first time that VacciXcell showcased the TideCell® in China. 
TideCell® Demonstration
Due to its unique design and aesthetics, TideCell® attracted a lot of interest from visitors and other exhibitors. Demonstration of the equipment during the exhibit included display of the proprietary tide motion technology.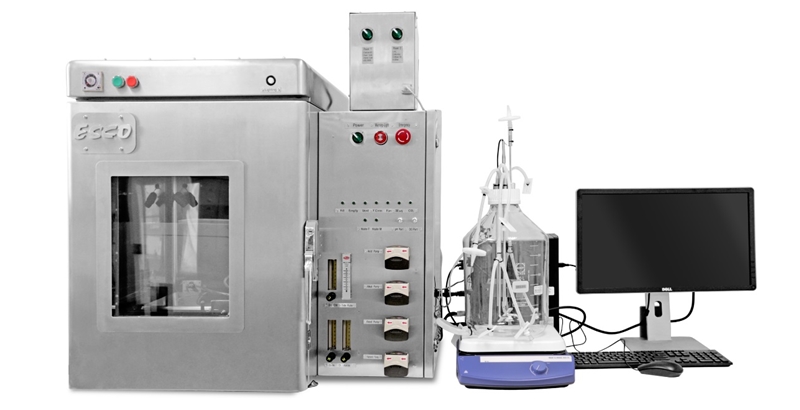 TideCell® 2L Pilot Scale Bioreactor
TideCell® utilizes proprietary tide motion technology for culture of adherent cells. Tide motion allows high density culture of cells with unlimited oxygenation while maintaining an almost 0 level of shear stress. This combination of features allows TideCell® to culture up to 2x1010 cells with just 2L packed bed volume.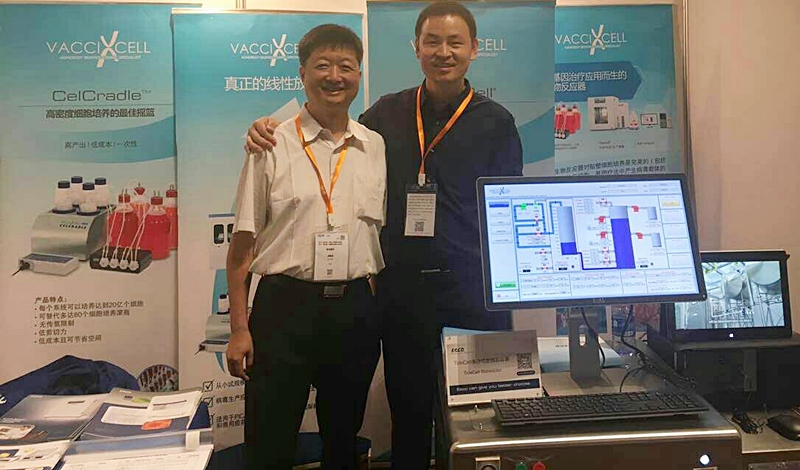 Esco VacciXcell China Team
Esco VacciXcell thanks the organizers, visitors and fellow exhibitors for making the event a huge success!